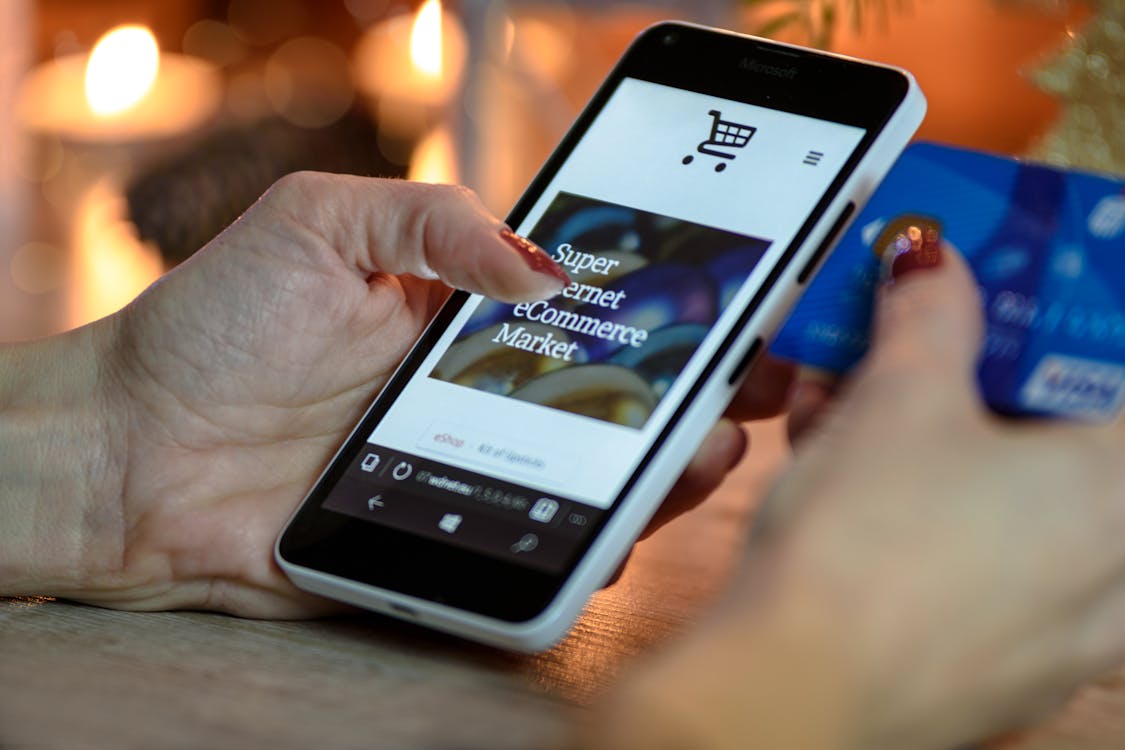 1. Increase Sales, Without Major Increases in Overhead
Selling online allows you to store merchandise in another warehouse, storage locker, or cheaper alternative. Instead of holding all your merchandise in a brick and mortar location, you can utilize cheaper alternatives to store inventory.
71% of customers believe that they can find a better deal online than in person. (Pontine) Because of enhanced competition online, most people believe that they find better deals online. Despite this not being true 100% of the time, this does contribute to the rapid growth of ecommerce over the past few years and will result in more sales for your business, even if you keep prices exactly the same.
More sales, less staff. By selling online you save yourself money by enabling yourself to sell more products without hiring additional staff. Setting up a website is almost like setting up another location, except that you do not have to pay rent, hire additional staff, or move inventory.
Shopping online allows you to scale up and sell on a wider scale. Whether your price point is high or low, moving onto the internet will introduce you to a larger market and enable you to increase your sales. As your sales increase online, your costs per delivery, and costs per acquisition will incrementally drop and result in higher profits.
2. Reach More Customers
Moving online allows you to reach more customers around the world. Google my Business and Facebook allow you to set up service areas, where your business will be highlighted with emphasis locally. Many people spend extensive amounts of time online, especially on social media. By utilizing these platforms for your business, you interact with customers already interested in your products or services.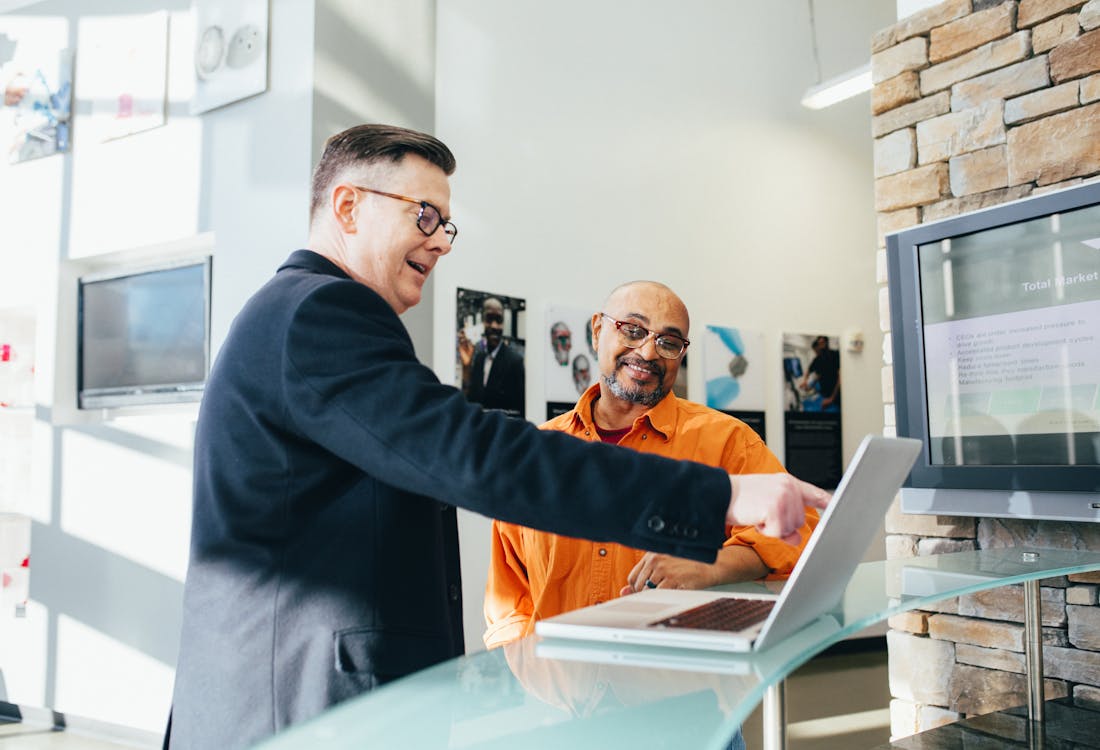 Some of the best platforms to join online:
Instagram
Great place to show your products or services in action. Instagram showcases what your brand is about. Many people nowadays do not buy products, they buy stories. On instagram you can create a story that makes people excited and proud to do business with you.
Facebook
Facebook has some of the most functionality when it comes to online listings. You can share what services you provide. Set up an online shop. Run ads. Display calls to action. Provide links to your other social media accounts. Measure data on how much engagement your page is receiving. Boost posts. Connect your page to your instagram to post on both accounts simultaneously. For more information on how to set up a Facebook Business page, check out this article. If you would like to know how to ad admins to your Facebook page, check out this article.
Google my Business Listing
One of the most useful listings you can create online. You can highlight your business on Google without investing in SEO or Google Adwords with a knowledge panel next to Google search results. This is especially useful for people searching for you on cellular devices. Customers can call you directly. Receive directions to your business. Leave reviews. Check out your website. Message you right from their phone. Best of all, you can set up an account for free! For reasons why business listings such as this one are important, check out this article. For tips on how to fully optimize business listings, check out this article.
Yelp (Brick and Mortar Only)
Yelp is known for giving out some of the most accurate reviews online. While many functionalities cost extra money to set up, such as a call to action, including your logo in your account, and removing negative reviews, free accounts still provide tremendous value. Yelp often creates accounts for businesses without the knowledge of the business owner. By claiming your account you prevent competition from taking over your listing and publishing false information. In addition, the more platforms you are on the wider your reach online becomes, and the more customers you can do business with. You can put links to your website on Yelp for free, and use this as a platform to drive traffic back to your shop online. Furthermore, this link from Yelp to your business will help your Search Engine Optimization, by providing a backlink to your shop online thus increasing your relevance online.
Amazon
Amazon is the largest ecommerce platform online. This platform is so prevalent that their CEO literally went out of this world. Experts predict that, "Amazon will receive more than one-quarter of US ecommerce sales dollars for every category other than auto/parts." (Baxter) This being said, Amazon is one of the best platforms to do business on in terms of reach. Unfortunately, Amazon is also known for predatory pricing. This ecommerce behemoth will often sell at a loss to guarantee that consumers will return to the website for sales in the future. Amazon is a great place to set up a shop online, but it can be dangerous as an exclusive ecommerce platform.
3. Measure Customer Data and Retain Customers for Long Periods of Time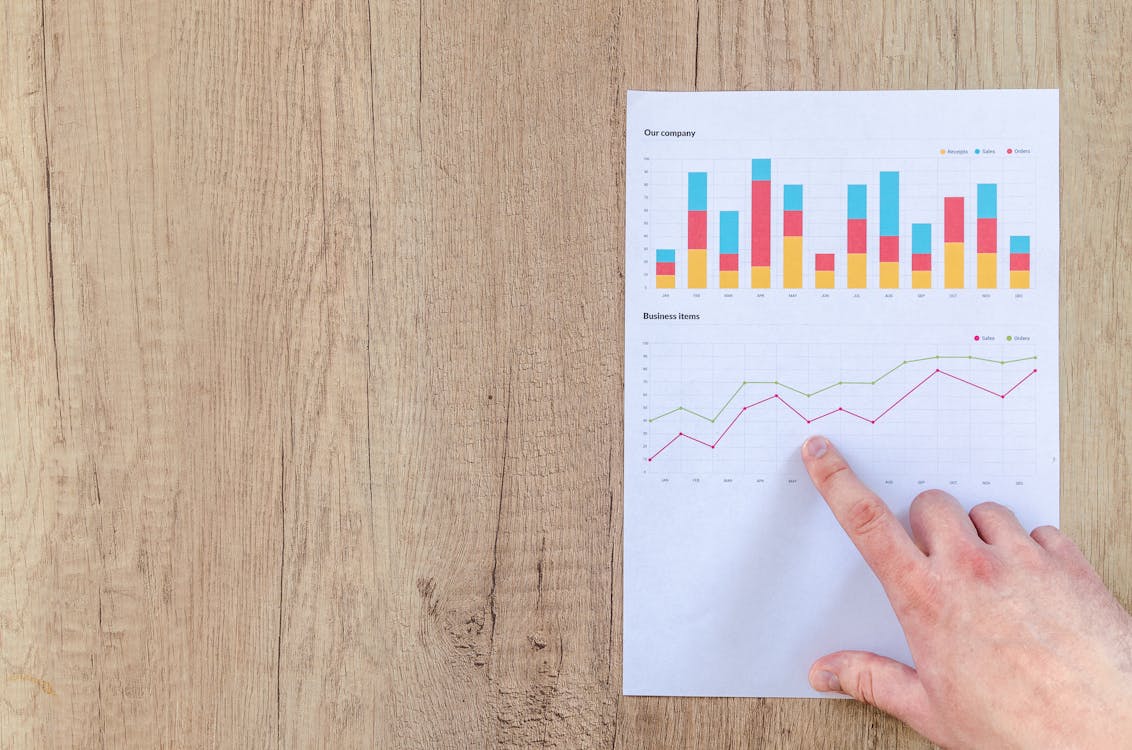 Capture data about your customers. Find out when customers are shopping, characteristics about which customers shop most, and develop strategies to keep these customers coming back. Find your ideal customer, and inspire them to become excited about your business.
You can use a variety of strategies to retain customers.
Retargeting emails
These are emails that you send to customers who have already visited your website. You can remind them about items they left in a cart that they never checked out, let them know about promotions, send them discounts for birthdays, and just reach out to them to keep your business in their mind.
Content marketing
Giving people relevant content is one of the best ways to retain customers. Free style guides on how to wear your clothes in the most appealing ways, is a great way to give free content that provides value to consumers. Tips on how to keep your car clean for as long as possible work great for car wash businesses. If you are a coffee shop, send lists of what types of food pair best with your coffee. Any "life hacks" are great examples of content marketing. Give people reasons to continue using your product or service, and remind them of the value you bring them.
Customer Referral Programs
You can encourage customers to incorporate word of mouth marketing by creating customer referral programs. The most effective form of marketing is word of mouth from family and friends, because this type of marketing creates the most amount of trust between the consumer and the product/ service. This not only brings in new customers, but gives promotions to your existing customers and galvanizes them to become even more excited about your brand.
4. Enhance Customer Convenience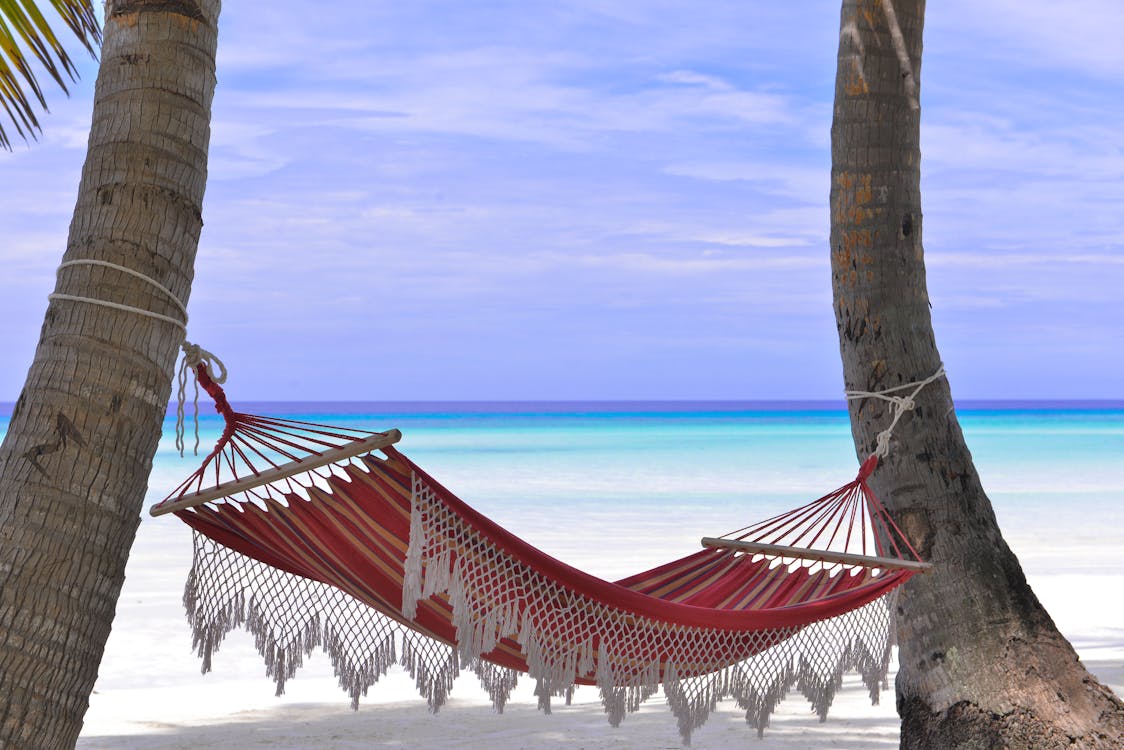 Make life easier for customers. The more convenient it is to buy from you, the more likely customers are to make the purchasing decision.
Ways to ensure customer convenience:
Website speed
By having a quick website speed, you ensure customers have quick convenient experience. Nothing drives customers away like a website that takes forever to load.
Functionality On Both Mobile Devices and On Desktops
Creating a website that looks good on both mobile makes your website accessible to as many people as possible. This also makes it easier for consumers to come to a purchase decision no matter which device they are using.
Straightforward navigation
Having a website with straightforward navigation allows users to find what they are looking for quickly and efficiently. Make sure your menu is easily accesible and easy to follow.
Reviews
This reassures consumers that you are providing plenty of value to them.
Not too much content
Keep content to just what provides value to your consumers. The last thing you want to do is put too much content on your website and distract your customers from making the purchases you want them to.
5. Most Shoppers Start Their Customer Journey Online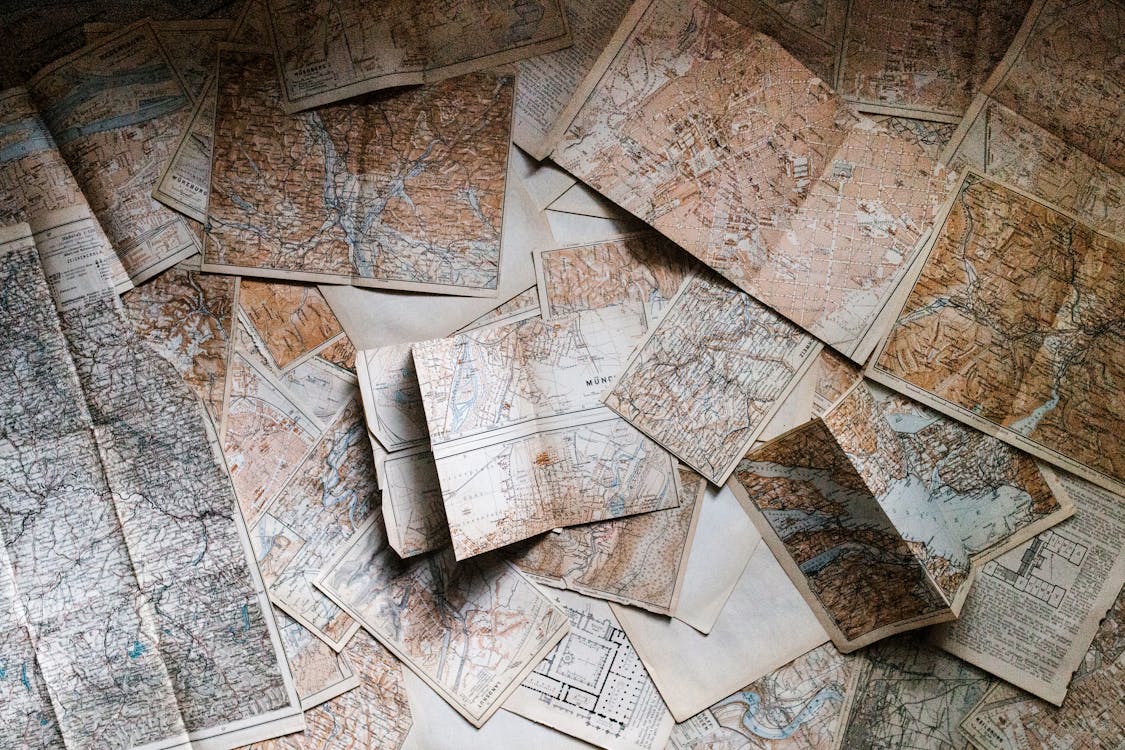 81% of customers google a business before making a purchase (Chainstoreage). Since customers start their customer journey online, more of them will purchase your product if it is available, or they will buy it in person because they see your business as trustworthy and legitimate. For more information on which platforms are best for building your website, check out this article.
Conclusion
Ecommerce helps your retail business grow. You can reduce your overhead costs, reach more customers, retain customers for a longer period of time, find the right customers, enhance your customer's experience, and reassure them of your legitimacy and value. Hiring a digital marketing agency ensures you meet these goals. If you would like a free consultation on your current ecommerce capabilities, as well as a variety of free resources, sign up here today!
Bibliography
Pontine, Christopher, and Mohit. "15 Facts about ECommerce That'll Keep You up at Night (2021)." Create A Website Today, 17 Mar. 2021, www.creatingawebsitetoday.com/15-facts-about-ecommerce-thatll-keep/.
Baxter, Amy. "Amazon, Walmart, EBay Are Top e-Commerce Retailers." Retail Leader, 11 May 2021, retailleader.com/amazon-walmart-ebay-are-top-e-commerce-retailers#:~:text=Amazon%20saw%20its%20e%2Dcommerce,2020%2C%20dominating%20in%20two%20categories.&text=%E2%80%9CAnother%20way%20of%20looking%20at,%2Fparts%2C%E2%80%9D%20eMarketer%20reported.
"Study: 81% Research Online before Making Big Purchases." Chain Store Age, 26 July 2019, chainstoreage.com/news/study-81-research-online-making-big-purchases.