Lead Web Developer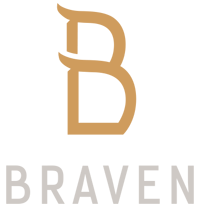 145 W Broadway, Long Beach, CA 90802
Job details
Full-time
Part-time
Contract

Number of hires for this role:
1
Qualifications
Bachelors (Required)
Marketing: 2 years (Preferred)
Web Development: 4 years (Preferred)
Full Job Description
Digital Marketing Associate
Who We Are
We are Braven, a creative marketing agency whose purpose is to leverage digital marketing tools to deliver results. Our focus is singular, to scale your company, organization, or brand by driving customers, awareness, and brand recognition. Our digital marketing formula has been tried and tested, elegant in its execution and creative in its delivery of results.
Who You Are
As a Website Manager, you will be the main point of contact for our web development team. You will guide our all start website developers in streamlining the creation of hundreds of websites within time and budget. As an expert in website development and systems operations, you'll scope websites, provide QA when delivering websites and assure the websites ared delivered on time.
You are well versed in website platforms such as WordPress, Shopify, Squarespace and Wix. You have knowledge in website plugins and 3rd party platforms that integrate with websites. You are able to support our team with knowledge to ensure quality work is done efficiently and engage with clients when necessary
Responsibilities and Skills
Experience with Shopify, WordPress, Squarespace, Wix and other 3rd party website platforms.
Manage a remote team of 3-4 web developers. Give deadlines, provide quality checks, and conduct training for clients.
Ability to create website flowcharts and wireframes
Able to communicate clearly and effectively both verbally and in writing
Establish and implement current industry best practices and standards for all websites
Research and recommend trending website design, layouts and interface to enhance user experience.
Knowledge of UX/UI best practices for ecommerce with knowledge and proficiency of Sketch or XD, Photoshop, Figam, and Illustrator.
Knowledge of how to set up Google Tags, Analytics, and Facebook Pixels
Basic Knowledge of SEO
Qualifications and Experience
2-5 years of experience in developing ecommerce websites
The candidate needs to have a bold and clean web design aesthetic.
Strong project management and account management skills
Ability to customize themes on Shopify, Squarespace, Shopify, WordPress and Wix ecommerce platforms.
Comfortable working from concept through completion.
Keen sense of design, typography, branding, and attention to detail
Knowledge in migrating websites from different web hosting platforms
Understanding of how to launch websites with new and existing domains
Extensive e-commerce Website Strategy, Design, and Development experience.
Your Time to Shine
Please provide your resume, references, salary expectations, as well as whatever you feel will make you an outlier, such as projects you've developed or skill sets you've cultivated. This is your time to shine!
Schedule:
8 hour shift
Monday to Friday
Supplemental Pay:
Education:
Experience:
Marketing: 2 years (Preferred)
Web Development: 4 years (Preferred)
Work Location: One location (Remote available)
Location
100 W Broadway, Long Beach, CA 90802
Job Features
Job Category
Contract, Full Time, Part Time