Marketing Manager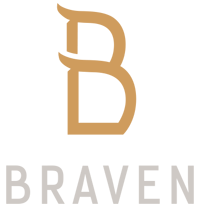 145 W Broadway, Long Beach, CA 90802
Qualifications
Digital Marketing: 2 years (Required)
Marketing: 2 years (Required)
Email Marketing: 2 years (Required)
Social media management: 2 years (Required)
Bachelor's (Preferred)
Copywriting: 2 years (Preferred)
Full Job Description
Marketing Manager– Los Angeles, California
Job Description
Who We Are
We are Braven, a creative marketing agency whose purpose is to leverage digital marketing tools to deliver results. Our focus is singular, to scale your company, organization, or brand by driving customers, awareness and brand recognition. Our digital marketing formula has been tried and tested, elegant in its execution and creative in its delivery of results.
Who You Are
Your passion for digital marketing knows no bounds. You're a master of monetizing digital marketing channels. You can craft beautiful visual images and compelling written content, tailoring the content and voice to the channel as well as managing marketing teams. You have a solid knowledge of a range of analytics, marketing, and design tools (e.g., Optimizely, Alexa, MailChimp, Canva, Photoshop, Google Analytics/GTM, Google Adwords, Google Display Network, Facebook Ads Manager). You might have some experience with HTML/CSS/JavaScript. Most importantly, you're passionate about helping the small business community in LA and across the world!
A Day in the Life
Drive best-in-class digital marketing strategies; evangelize process, partner with the marketing team, and work with the founder to scale projects
Drive consumer insights studies and apply findings to strategy
See your strategy through to completion; make sure creative briefs and all marketing communication tools get created on-message, on-time and on-brand
Develop message strategy, manage the production of creative and deploy materials to internal and external customers; includes web strategy, advertising, web content, launch kits and more.
Select and drive cross-functional teams who will help you meet communication objectives: Marketing, Product Management, Graphic Design, Consumer insights, Sales, Trade shows and PR
Love scaling SMBs using digital marketing tools that include email, social, SEO, SEM, PPC, and Web Strat
Scope digital marketing proposals that drive results for the client
Assist in developing, implementing, managing, and streamlining processes for the marketing team
Manage multiple marketing projects at one time. Clear understanding on how best to prioritize projects
You Must Have
3-5 yrs of marketing experience, preferably digital and within an agency setting
Experience managing direct reports and growing a team of high performing professionals
Bachelor degree in marketing or business administration or other applicable disciplines
Strong project management skills and proven experience driving process and timelines
Detail-oriented individual, with a strong focus on quality; and excellent proofreading skills.
Superior writing skills – ability to pitch in and write marketing copy as needed.
Working knowledge of design, photography, and print production.
Digital certificates within Google Ads/Analytics, Facebook, Hubspot, etc preferable but not required
Your Time to Shine
Please provide your resume, references, salary expectations, as well as whatever you feel will make you an outlier, such as projects you've developed or skill sets you've cultivated. This is your time to shine!
Job Types: Full-time, Part-time, Contract
Schedule:
Supplemental Pay:
Education:
Experience:
Digital Marketing: 2 years (Required)
Marketing: 2 years (Required)
Email Marketing: 2 years (Required)
Social media management: 2 years (Required)
Copywriting: 2 years (Preferred)
Webinar: 2 years (Required)
Work Location: One location