Strategic Partnerships Manager / Business Developer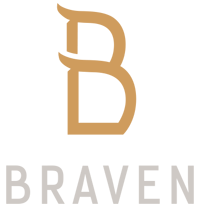 145 W Broadway, Long Beach, CA 90802
Salary

$39,174 – $142,640 a year

Job Type
Full-time
Part-time
Contract
Number of hires for this role
2
Qualifications
Business development: 3 years (Required)
Sales: 3 years (Required)
Bachelor's (Preferred)
Full Job Description
Who We Are:
We are Braven, a creative marketing agency whose purpose is to leverage digital marketing tools to deliver results. Our focus is singular, to scale companies, organizations, and brands by increasing customers, awareness, and brand recognition. Our digital marketing formula has been tried and tested, elegant in its execution and creative in its delivery of results.
Who You Are:
We know it's a game of numbers and you know how to hit your numbers. But what makes you different is you accept nothing less than excellence and enjoy the process. But more to the point, you have done this before. You have strong interpersonal skills and have experience working with software or digital marketing technology. As the Business Development Manager, you will be client-facing with all partnerships (Tech Giants, Chambers, NGOs, Small Businesses, Incubators, Accelerators, Cities, Counties), including established and prospective partners.
Day by day, you will support the business development process, educate prospective partners on our offering, and assist in managing relationships with our current partners. This role will lead the business development team, which is crucial to our business' success. If you're looking for an opportunity to play an integral role in our success, this is your place to shine.
A Day in the Life
Conduct weekly meetings with current affiliates to ensure they have all that is needed to expand business within their networks.
Accurately report to the Sales Leadership, on a weekly basis, regarding pipeline and partnerships.
Possess a complete understanding of our business objectives and strategic direction to support and encourage business growth.
Maintain a positive, infectious attitude that encourages joy and excitement both internally and externally.
Manage the creative briefs and creatives assets of partners for campaigns
Draft proposals for both internal and external audiences and present business development strategies and key issues to senior management
You Must Have
Bachelor's degree from an accredited four year institution
4+ years of sales experience
2+ years account management
2+ years business development / partnership relations experience
Experience working in a healthcare environment is required
Experience managing and closing complex sales-cycles using solution selling techniques
Experience selling complex solutions, managing pre-implementation requirements and providing account management support post-implementation
Ability to create, edit and review technical contracts and documentation
Dynamic presenter with the ability to translate technical thoughts into everyday language
Strong communication skills, both verbal and written
Strong analytical and reporting skills
Experience with Salesforce (Salesforce Lightning preferred)
Job Types: Full-time, Part-time, Contract
Pay: $39,174.00 – $142,640.00 per year
Schedule:
10 hour shift
12 hour shift
8 hour shift
Monday to Friday
On call
Weekend availability
Supplemental Pay:
Ability to commute/relocate:
Long Beach, CA 90802: Reliably commute or planning to relocate before starting work (Preferred)
Education:
Experience:
Business development: 3 years (Required)
Sales: 3 years (Required)
Strategic Partnership: 3 years (Preferred)
Willingness to travel:
Work Location: One location
Location
145 W Broadway, Long Beach, CA 90802
Job Features
Job Category
Contract, Full Time, Part Time