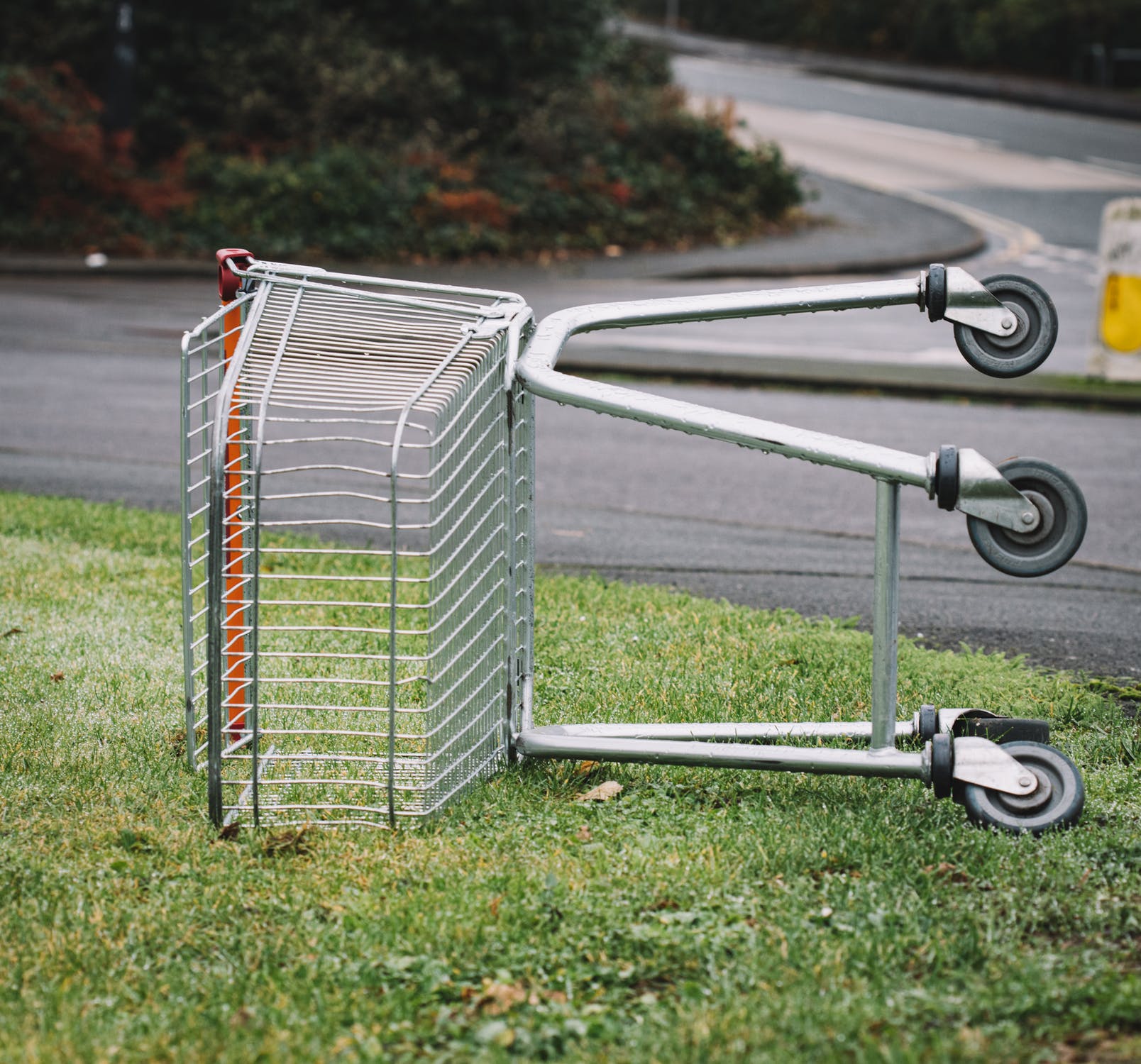 Recoup Revenue With The Perfect Abandoned Cart Email
Are you investing time, energy and resources into facilitating the following services to increase Web Traffic?
Search Engine Optimization
Google Paid Ads
Digital Marketing Strategy
Social Media Marketing
Content Marketing
Email Marketing
Website Development
Website Optimization
After all this preparation to bring traffic to your E-commerce website, do you still have people filling up carts for purchase, and then abandoning them without finalizing a sale?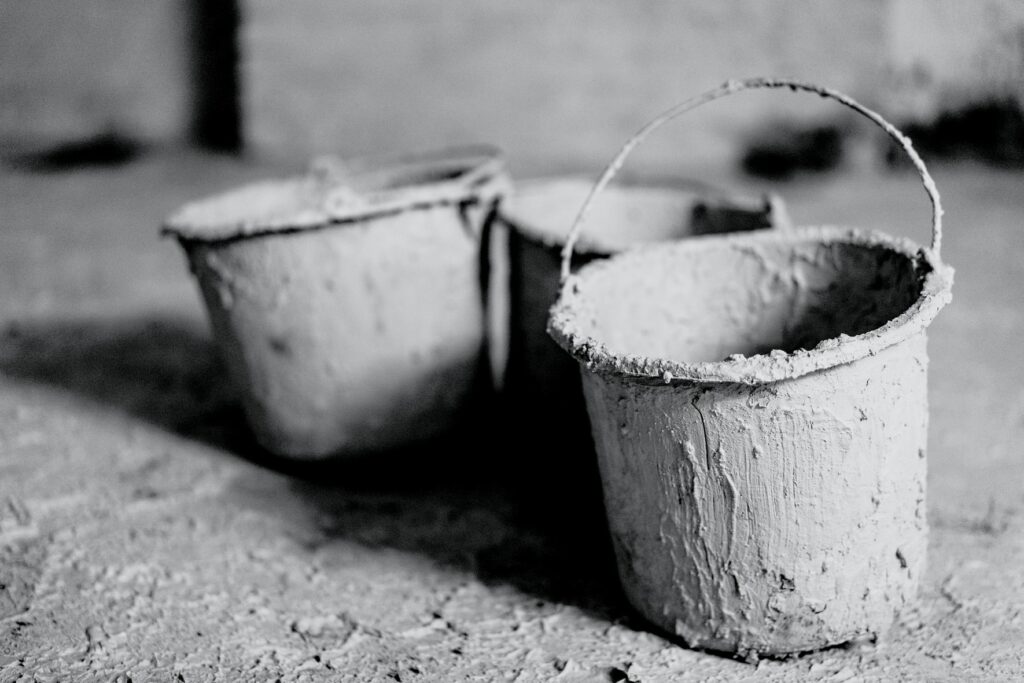 If your customers are filling up carts and abandoning them, you have a leak in your bucket or marketing strategy. Your Marketing Funnel is doing its job of bringing customers to your website. You just need to plug the holes in your bucket/strategy so you can capture value from these potential customers.
In this article we will explain how to plug these holes in your bucket. We will also show you how to build a mutually beneficial relationship with your customers. These tactics will do more than simply help you recover revenue from abandoned carts. After reading this article, you will know much more about how to facilitate a fruitful, long lasting relationships with your customers.
What is an Abandoned Cart Email?
Abandoned cart emails are emails that E-commerce websites send customers in response to abandoned online orders, or online shopping carts. Customers often use online shopping carts as wishlists, so these emails go out quite often. Typically these emails will list what products were left in the cart. Abandoned cart emails also include incentives to entice customers to finalize their purchase. If you are not currently sending these emails out you should start immediately! You should see an automatic increase in revenue after adopting this practice.
Below are a few tactics you can utilize to generate even more revenue:
Build Trust With Your Emails.
Most of us are aware of the various scams on the internet. I am sure we all know someone who has purchased something online and was disappointed with the outcome. When purchasing products on eBay, ALWAYS READ THE REVIEWS. Trust me.
The best method for reassuring customers that your products are legitimate is to utilize positive product reviews.
Product reviews can be more than just social proof on your Google My Business Listing and website, they can also reassure customers of your legitimacy as an online vendor. Below are three main strategies for utilizing product reviews in emails to customers about abandoned carts:
Remind customers of products' highest ratings. Including high ratings in the subject line will help increase your opening rates. Adding this information to your subject line helps your email to stands out from the rest by showcasing value.
Create a sense of urgency. Adding the number of reviews and average rating, as well as a time sensitive constraint, creates a sense of urgency for customers interested in your product. These customers were already interested in making a purchase, so adding a time constraint will motivate them to speed up their decision making. You can create a time constraint by offering a temporary discount or incentive such as free shipping. Including positive reviews emphasizes the value of the product as well, reinforcing how great the deal is.
Provide a link to more reviews on your Google My Business listing.

Setting up reviews on Google my Business is free! By providing ample reviews of customers, you reassure customers that they will receive an enjoyable product from your business.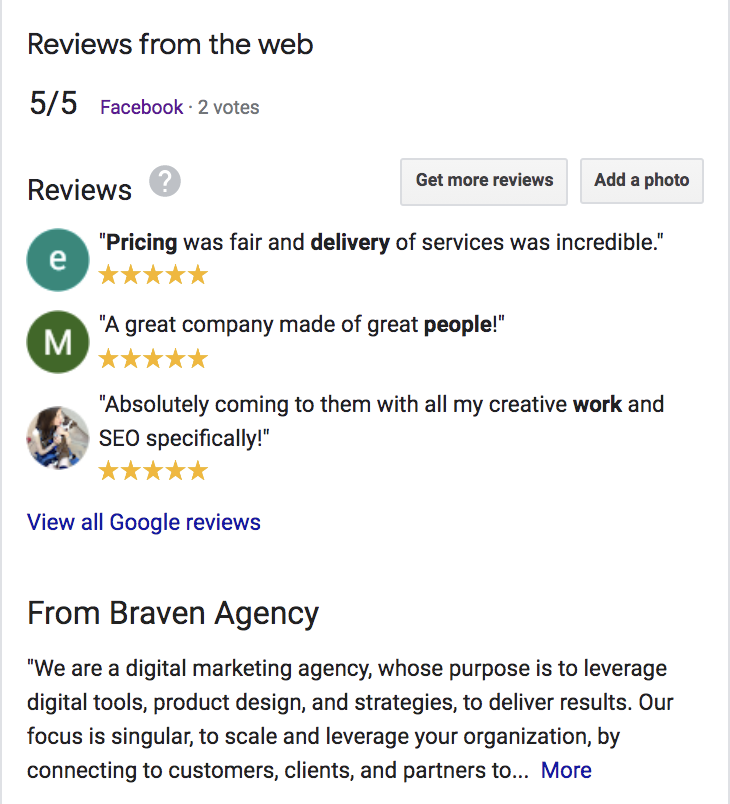 Focus on a Single Product
Many people use shopping carts as an online wishlist. When someone adds 15 items to their cart, it is highly unlikely that they have the same purchase intent for each product. While creating an option for a wishlist is a great way to mitigate this risk, here are a few more strategies for increasing your conversion rate: 
Emphasize a single product in your abandoned cart email campaign.

It is still helpful to include the full list of products, but by highlighting a single product you increase your likelihood of conversion.
Select the best-selling product, or the product with the highest rating, because this product has already proven to convert.
Once that product is set aside, list the benefits of that specific product. Avoid using mundane copy customers can find anywhere. Utilize unique selling propositions to describe this product's value.
Don't forget to add reviews! Combining your messaging with that of satisfied customers adds a new perspective to your product description. Hearing from an unbiased source gives customers a complete picture of what the product can do for them. "Don't just take it from me…."
Also add any related products with high conversions underneath the highlighted product. Exposing customers to these other products may result in another purchase.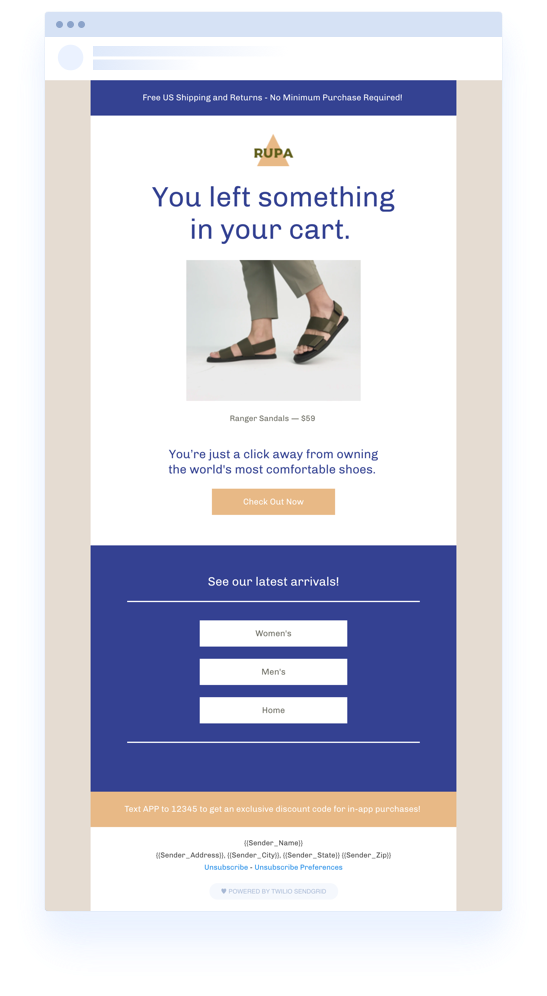 Putting all of these elements together in an email creates aesthetically pleasing imagery. The customer's eyes will naturally gravitate toward the product put on a pedestal, but they are also reminded of everything they were interested in.
Reward Loyalty
Many platforms offer discounts as an incentive to reclaim abandoned carts, however many customers have come to expect this tactic. 
Not only does this tactic diminish profit margins, but this tactic also reduces your product value over time. Too many discounts reduce the value of the brand. If you were to see Loui Vuitton purses discounted often, your perception of the brand's value would change drastically.
Offering discounts creates a similar effect for loyal customers. These customers are already displaying a willingness to purchase from your brand consistently. The last thing we want to do is diminish the value of the brand with discounts.
Start a rewards program to increase the effectiveness of your cart abandonment emails.
To create a rewards program, we must begin by looking at your Average Order Value. Let's say your average order value is $200.
Next, we set up reward tiers within your program. We need to determine how much people need to spend to receive a 10% discount. If we assign one point for each dollar spent, a great starting point would be 200 points. So this would result in $5 off $50.
Finally we create an email segment specifically for reward members with more than 400 points. Instead of including a discount just for fun, inform them of their loyalty points and let them know that they can use these to receive at least 10% off. Send this segment a new email letting them know that they are eligible for a $5 discount.
This allows you to get two birds with one stone. You do not have to cut into profits by issuing a new discount, and you still entice people to finalize their purchase because they can at a reduced price. You also preserve your brand's value. This tactic has proven success. On average, people receive an increase in revenue recovered from 39% to 600% using this tactic in abandoned cart emails. (BigCommerce)
It is vital to add exponentially better rewards for each tier within the rewards program. In addition, by reminding customers of their current point balance, you entice them to increase their purchases so they can reach the next tier of rewards. This is the concept behind frequent flyer miles, The Nordy Club, and the Beauty Insider Program. 
Build A Relationship With Your Customer > Sending Too Many Emails
Receiving email consent is essential for facilitating conversions. Smaller email lists collected with consent consistently outperform large email lists collected unscrupulously. No one wants emails they are uninterested in. People will unsubscribe, add your email address to the spam folder, and leave the situation with a distaste for your company.
There can be financial issues hindering completion of the purchase. Perhaps they are looking for a gift they would like to buy in the future. They may even just be window shopping online.
The best option is to prioritize the relationship with the consumer.
Consider adding a lead capture form to your final cart abandonment email. This way you maintain your relationship with the consumer, and set yourself up to capture more of that customer's lifetime value.
You can send newsletters, set up drip campaigns, and promote products to this consumer over a longer period of time. Since these customers willingly singed up to be on your email list, they are more likely to look forward to your emails instead of reacting negatively.
This customer has already shown purchase intent and signed up for your newsletter, so you know they have an inclination for your products. You can capture value from this customer whenever they are ready to purchase. Receiving a sale a year later is preferable to receiving nothing at all, especially when you are in a position to receive repeat purchases.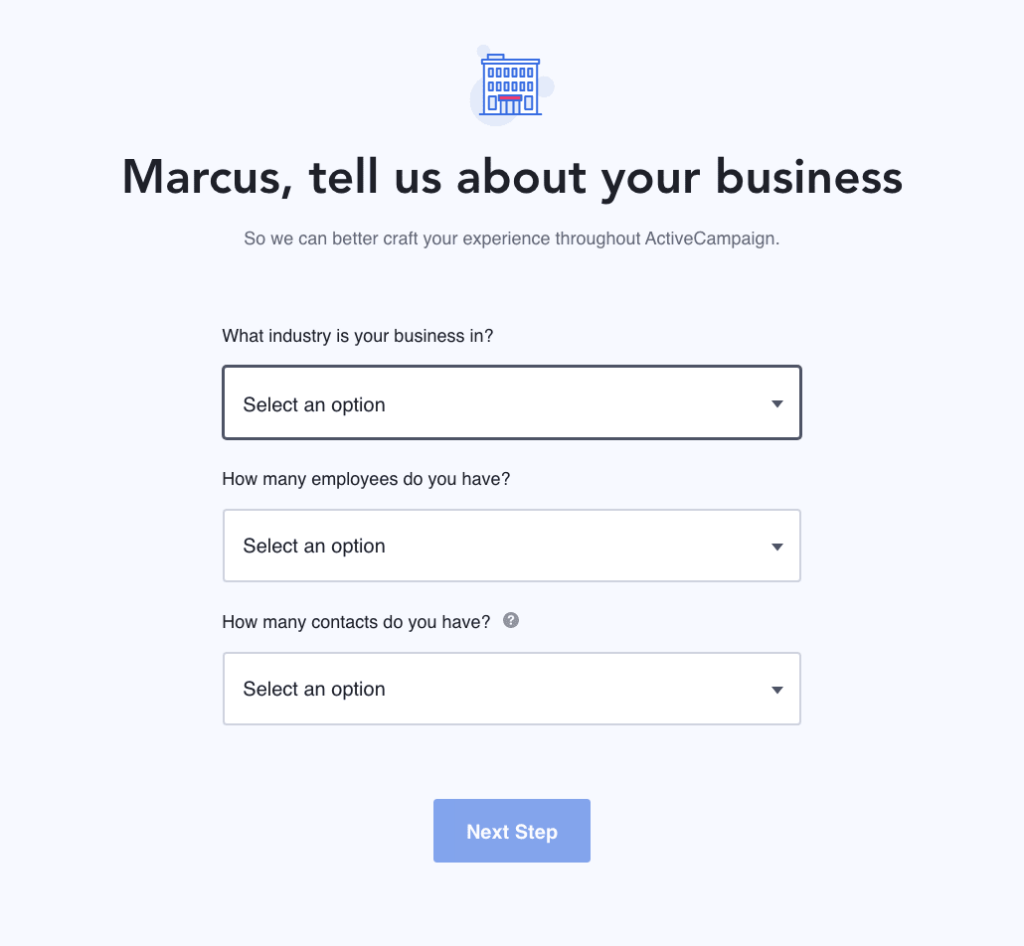 Utilize Other Aspects Of Your Marketing Funnel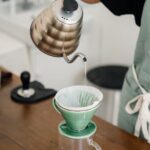 The tactics mentioned above are effective for increasing conversion rates. As successful as these tactics are, we can further increase engagement rates by utilizing other tools. Everyone has their preferred methods of communication. Some of us prefer to call others, text others, send direct messages on social media, or even Facetime. The same is true for customers. 
Most people check their personal email less often than their work email. However, many people spend plenty of time on their phones. If a company wanted to get my attention since I spend more time on my personal phone, they would have much more success utilizing an SMS campaign. (Automated text message campaign.) Especially if this campaign has a time constraint!
In order to optimize the conversion rate, you must look at HOW customers like to hear from you.
Here are a few tactics in addition to email marketing: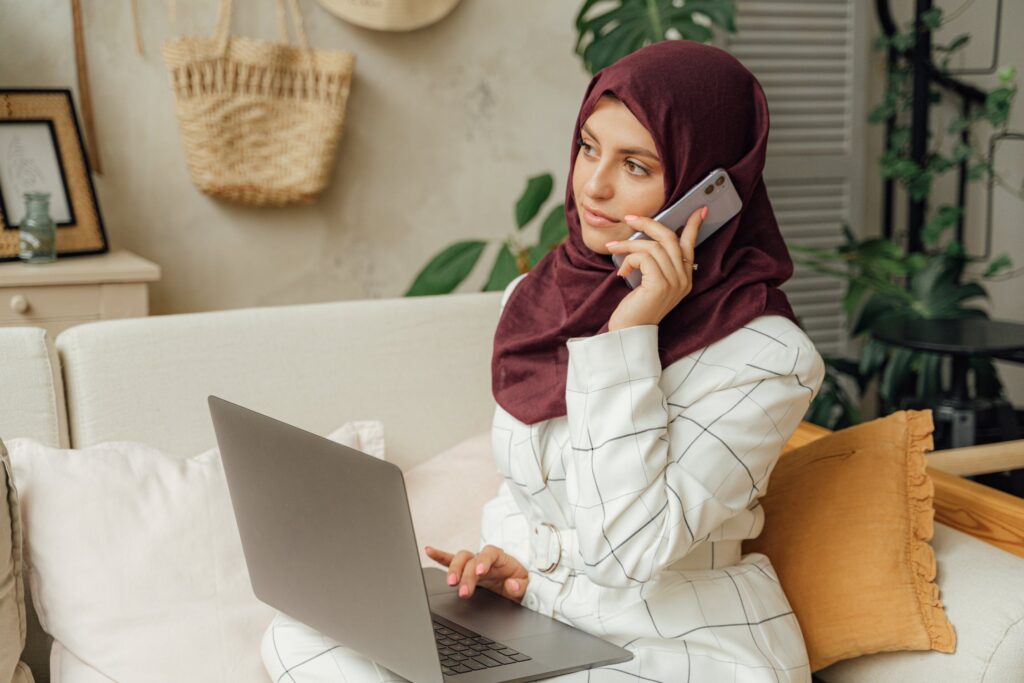 Calling customers. This is not effective on a large scale, so it is best to focus on abandoned carts with the most value. You create an opportunity to directly address any objections, receive feedback, and learn more about your customers.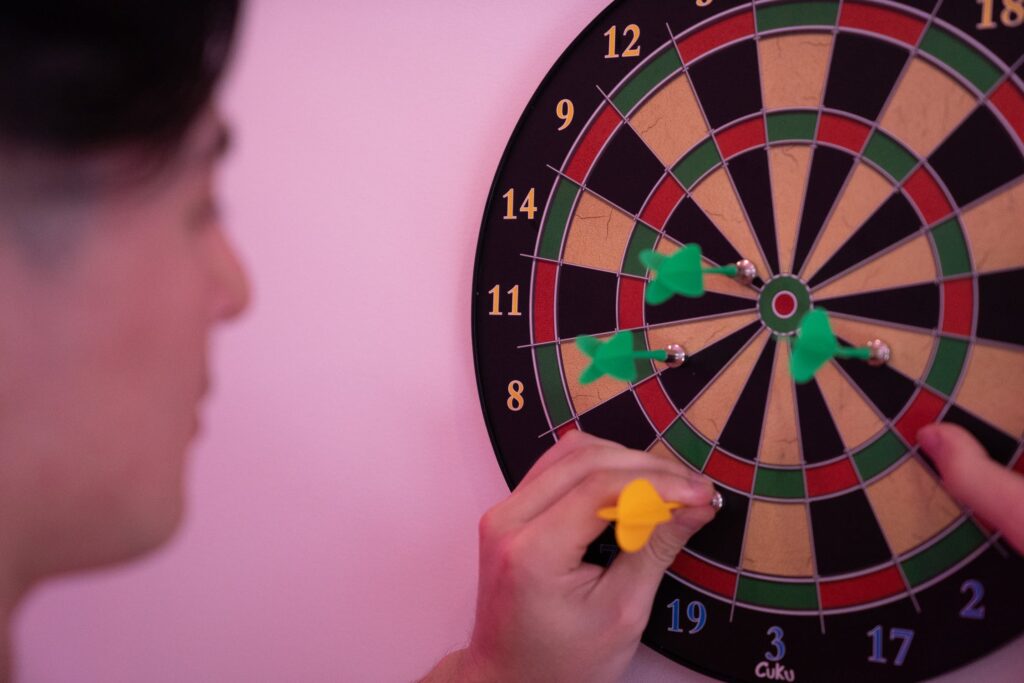 Retarget on social media. Tools such as Shoelace allow you to retarget on Facebook in addition to retargeting through email campaigns.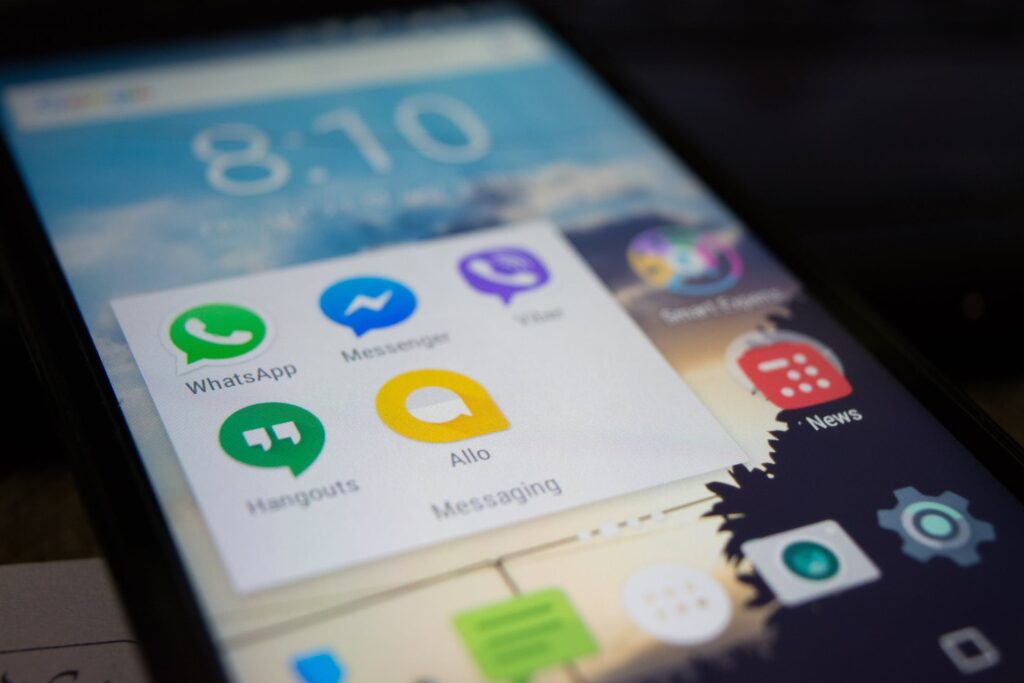 Send direct messages on social media. Tools such as Recart enable you to reach out to customers through Messenger. You can also reach out to customers manually, however customers must approve your message request to receive them.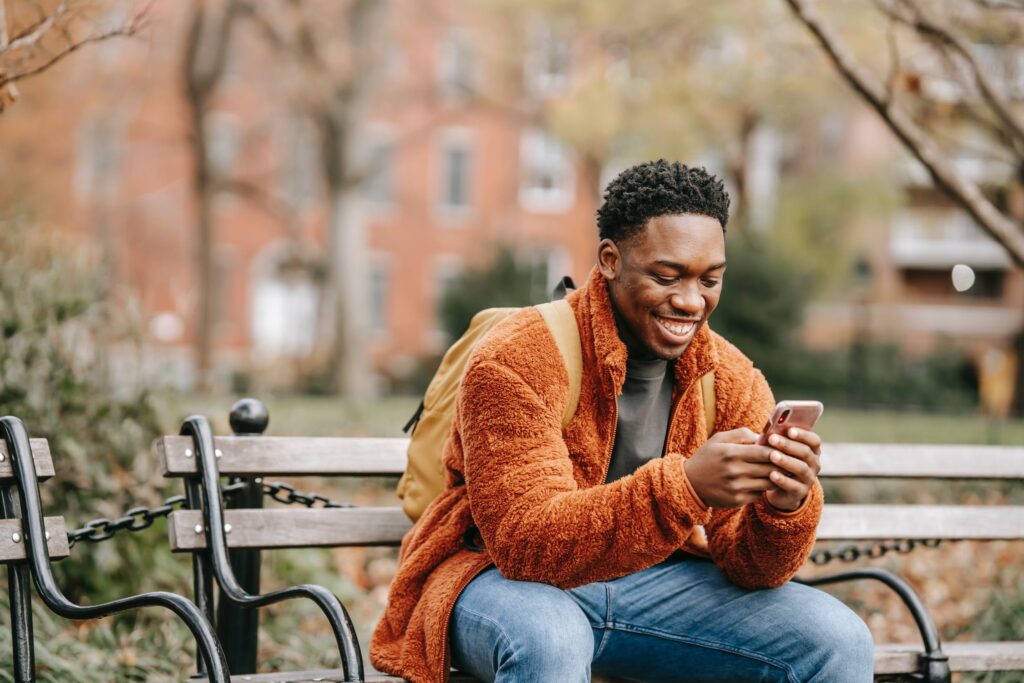 SMS campaigns and push notifications. The majority of people spend an outrageous amount of time on their phones. Reach customers where they are. We want to not only satisfy our customers' needs, but enhance their convenience.
When using multiple mediums, ensure your messaging is consistent. Like with anything else, you must prioritize maintaining your brand voice. Keep the tone, messaging, and discounts consistent. By remaining consistent, you optimize your chances of increasing conversion rates.
The same discounts need to be communicated through the different channels. The last thing you want to do is confuse your customers by contradicting yourself on different mediums.
In Conclusion
Emails should be the centerpiece of your abandoned cart campaign. By:
Building Trust With Product Reviews
Highlighting Best Selling Products In Your Cart Abandonment Emails
Implementing a Rewards Program
Prioritizing Your Relationship To The Customer
Embracing Other Marekting Channels
You will increase your sales by recovering abandoned carts!
We have shown you how to recover abandoned carts and retain customers. We can also show you how to bring in new customers. If you are interested in increasing traffic to your website or monitoring the health of your website, give Braven a call for a FREE audit of your website. (213) 542-0078
Sources:
"Abandoned Cart Emails in 2021 (Strategic Tips + Examples)." The BigCommerce Blog, 15 Jan. 2021, https://www.bigcommerce.com/blog/abandoned-cart-emails/.